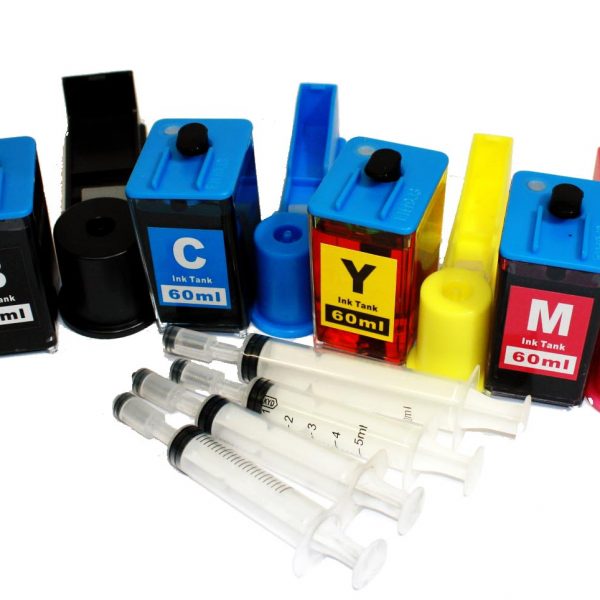 Refill kits for HP902, HP906, HP910 - regular or XL capacity - come with black, cyan, magenta, yellow ink tanks, and refill tools up to 6 to 20 refills. Addition 100-ml bottles bulk ink available - come with QR code instruction - Free shipping!
Watch instructions on youtube
Note: May require 2 sets of cartridges alternately(leapfrogging) to bypass the HP protection scheme.